Tilda Tiger had many hungry children to feed on Thanksgiving Day. She caught 169 Africans, 526 Americans and 196 Indians. She then put the people equally into 9 enormous ovens to bake. How many desperate people were in each oven?
Nice, huh? A 3rd grade teacher in Washington, D.C. gave this math problem and 19 others like it to her class last week for homework. What was she thinking?
You're right, of course. She wasn't thinking. She said that she was required to hand out the math worksheet, and that she simply did as she was told. True? Not so, says her boss. The school would never sanction such violent and inappropriate materials. The school promotes character and achievement, not Nazi death ovens and insane aliens. Whateva….
In my opinion, the teacher and the school must share the blame for this deplorable lapse in judgment. The teacher is obviously unfit to teach elementary school; the school hired her and allowed her to teach without the expert supervision she so obviously needed. Both must be held accountable.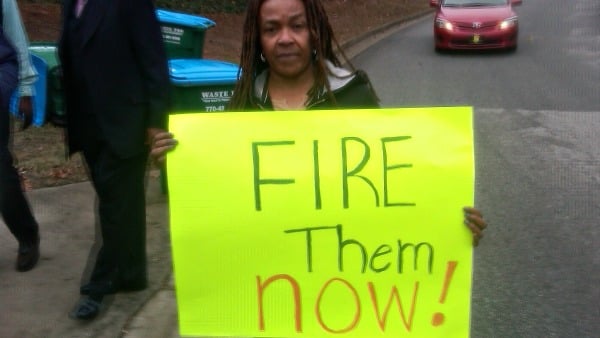 It annoys me no end to hear about things like this on the news. There are a lot of good educators in our public schools today, but it's the stupid ones who get the publicity. We need to make a concerted effort to hire the top 10% of graduating college students instead of the bottom 10%. We have got to stop hiring the stupid!